PYROWRAP® cable bandages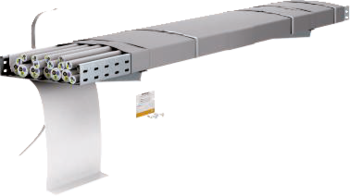 The PYROWRAP® Wet FSB-WLS cable bandage is the ideal solution to prevent fire spread through large cable bundles or within the fire sections. The mesh possesses a fire protection coating, which stops a fire in its tracks at an early stage, e.g. in the case of a short-circuit. If there is fire coming in from the outside, the material is not involved in the course of the fire, effectively preventing the spread of the fire, both in vertical and horizontal directions. When mounting cable bandages in emergency and escape routes in building classes 1 to 3, there is no need to obtain the approval of the construction authorities. However, in other cases, wrapping presents the only economic solution compared to fire protection ceilings or panelling with plate materials.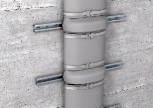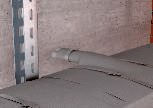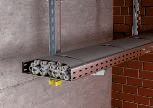 System benefits
Application approval of DIBt
For horizontal and vertical cable installations
Prevention of fire spread through foaming fire protection material
Visually clear distinction between inner and outer sides
PU-coated mesh – can be wet-wiped
Large application area
Low smoke creation
Improved behaviour in case of fire
Applicable in building classes 1–3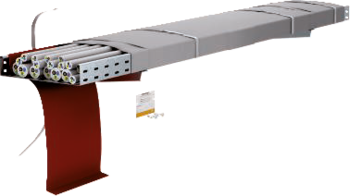 The PYROWRAP® Wet FSB-WB bandage is made of weatherproof materials for applications in areas with special ambient conditions. The bandage has construction approval from the DIBt as a highly flame resistant material according to DIN EN 13501-1. The foaming of the fire protection coating in case of fire safely prevents the spread of a fire via the cables. This can include applications such as cable routing above firewalls on the roof of a building. There is a fire protection survey available especially for this application.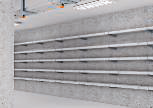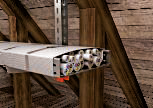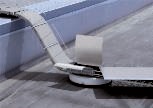 System benefits
Weatherproof
Resistant to various chemicals and oils
Material approval according to DIN EN 13501-1
For horizontal and vertical cable installations
Prevention of fire spread through foaming fire protection material
Visually clear distinction between inner and outer sides
Large application area