EX earthing pipe clamp & EX PAS equipotential busbar ‒ safe together
New EX BES earthing pipe clamp completes OBO portfolio for equipotential bonding in potentially explosive areas
Connections of lightning protection systems in potentially explosive areas must be created in such a way according to VDE 0185-305-5 Supplement 2 (EN/IEC 62305-3) that no ignition sparks are created when lightning current passes through. Due to these special requirements, connections on pipes for equipotential bonding and lightning protection equipotential bonding in Ex areas are welded or have threaded sleeves. This procedure is not only time and cost-intensive ‒ but, with the new earthing pipe clamp from OBO Bettermann, no longer necessary.
The EX BAS fulfills the requirement for a lack of ignition sparks and has been tested according to VDE 0185-561-1 (EN/IEC 62561-1) according to the most demanding explosion group, IIC, with a potentially explosive gas mixture.  It can thus be used in all explosion groups for equipotential bonding, even in the explosion groups IIB and IIA. Together with the EX PAS equipotential busbar , it is possible to create lightning potential equipotential bonding free of ignition sparks in potentially explosive areas. EX PAS and EX BES are independently certified and can be used in Ex areas according to VDE 0165 Part 1 (IEC 60079-14) with the Ex zones 1/21 and 2/22.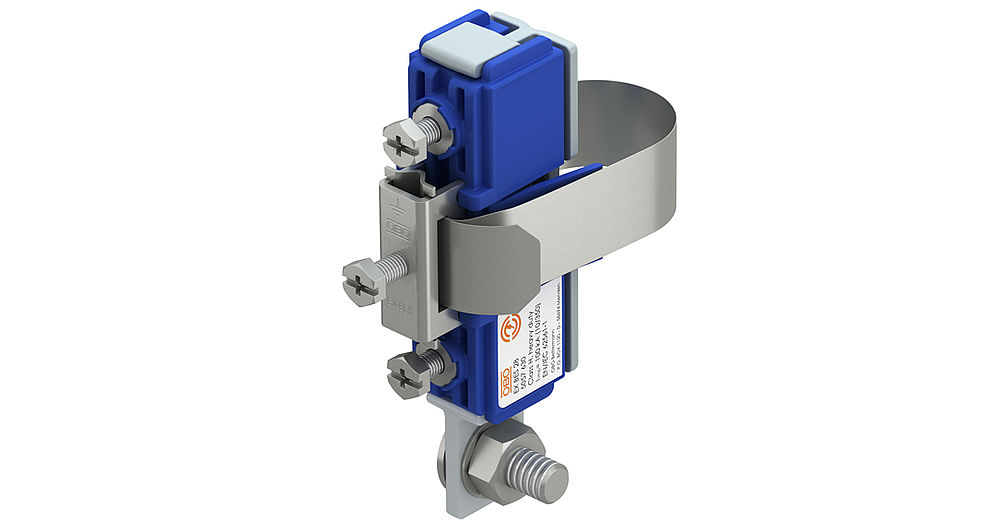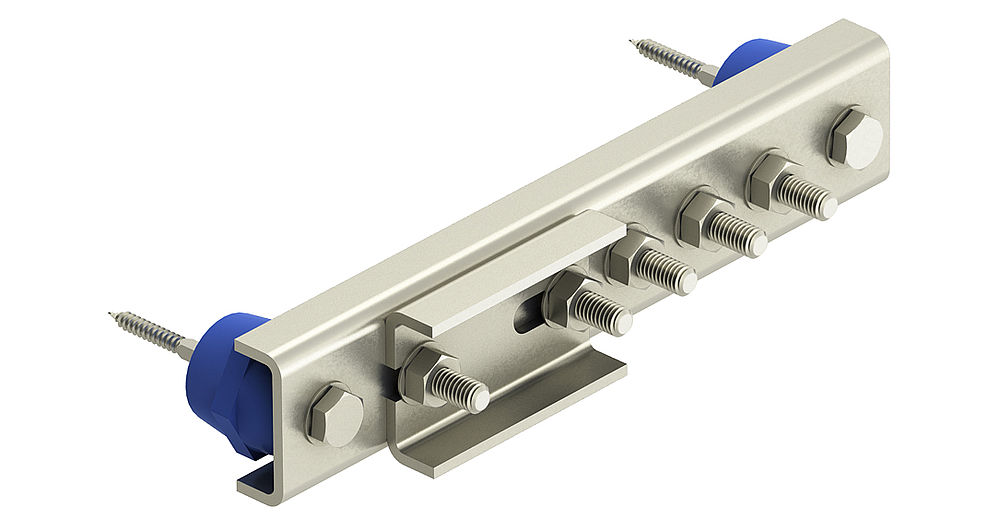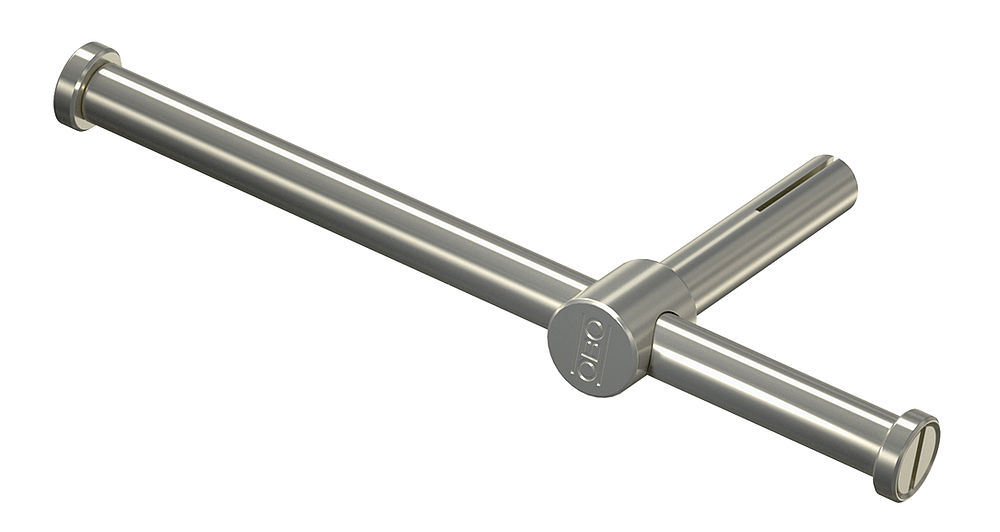 EX-tested products from OBO ‒ explosion protection from a single source
With just one tightening strap, the EX BES offers particularly simple and uncomplicated mounting for all pipes with external diameters from 6 to 500 mm. The shape of the clip body mechanically prevents the maximum tightening torque from being exceeded and thus offers protection against incorrect clip mounting. The screws are secured against self-loosening and spring washers compensate for temperature-dependent material expansions. This guarantees safe electrical contacting.
The connection can be made using a round conductor made of CU, St/tZn, AL, stainless steel with a diameter of Ø 8/10 mm, fine/multi-wire conductors made of copper with a cross-section of 16 to 35 mm2, with a compression cable lug made of E-Cu (DIN 46235) or a flat conductor made of copper with minimum dimensions 20 x 2.5 mm, with a drill hole of diameter Ø 10.5 mm. The connection on the other side of the conductor can be created easily with the externally tested EX PAS equipotential busbars using a compression cable lug of the crossbar, which is free of ignition sparks, for flat conductors. The patented design of the equipotential busbar comprises UV-stabilised and halogen-free insulation feet. A spring washer to protect the screws acts as protection against loosening.
With EX BES and EX PAS, operators of potentially explosive systems are on the safe side: They are tested according to VDE 0185-561-1 (IEC 62561-1) for high loads according to class H and can be used in internal and external areas. This means that they are ideally suited to applications in the chemicals and pharmaceuticals industry, the food industry, the car industry, in biogas or sewage treatment plants and in the oil and gas industry.
The advantages at a glance
Ignition spark-free lightning protection equipotential bonding
Suitable for all explosion groups and use in Ex zones 1/21 and 2/22
Independently tested and certified
Safe electrical contacting
Ignition spark-free, for example with 50 kA (10/350) pulse current
For equalising temperature-related material expansions
UV-stabilised and weatherproof
Tested according to class H for high loads
Protected against self-loosening with screws
For indoor and outdoor applications
Manufacturer and type designation permanently attached
Tested according to VDE 0185-561-1 (EN/IEC 62561-1)
Specific characteristics of the EX BES
Only one clip type for all pipe diameters up to 500 mm
Mounting with only one tightening strap
Clip element insulated from contact element 
Easy mounting: Max. tightening torque cannot be exceeded due to a mechanical locking system
With two labelling panels
 
Specific characteristics of the EX PAS
Patented design
Made from corrosion-resistant material (stainless steel)
Suitable for FT, VA, CU and AL material