PYROLINE® Rapid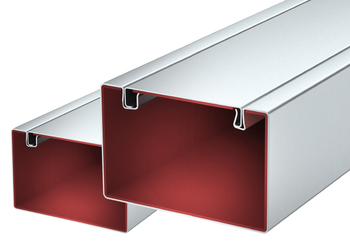 The metal PYROLINE® Rapid fire protection duct provides reliable fire protection in walls and ceilings, as well as in suspended installations. An important feature is that the inner coating expands in the case of fire and blocks off smoke and fire. The duct thus fulfils fire protection classes I30 to I120.
Thanks to its low material thickness, the duct has slender outer dimensions with a high-volume inside. The result is a reduced weight which means easier handling when installing.
PYROLINE® Rapid BSKM 0407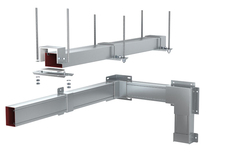 OBO also offers the metal duct in the dimensions 40 x 70 mm, including accessories. Even in the small format, the PYROLINE® Rapid can be handled perfectly during installation, ensuring safety.
New fittings
Matching fittings, such as internal and external corners, flat angles, rising and falling vertical bends as well as matching end pieces and T branches, round of the duct as a complete solution.
System benefits
Prevention of fire spreading

Protects escape routes against cable fires

Successful and active prevention of fire spreading

Protects escape routes against cable fires

Fulfils fire protection classes I 30 to I 120

Simplest mounting
Now available: PYROLINE® Rapid in pure white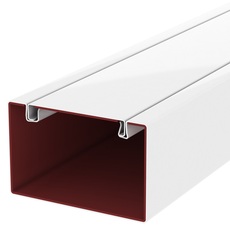 The PYROLINE® Rapid metal fire protection duct is now also available painted in pure white.
Mounting video PYROLINE® Rapid
Additional information