Lightning protection terminals for Kalzip® standing seam profiles
OBO unifies lightning protection and guarantees – lightning protection terminal for standing seam profiles from Kalzip®
 
In close co-operation with the world leader in metal roofs and building enclosures, Kalzip®, OBO Bettermann has developed a lightning protection terminal for the mounting of round cables on metal roofs. Only this lightning protection terminal has been released by Kalzip® for the installation of lightning protection units on Kalzip® roofs, in order to make valid warranty claims in the case of any possible faults. The lightning protection terminal has been tested according to VDE 0185-561-1 (IEC/ EN 62561-1) "N". Depending on the type, the lightning protection terminals are designed for 8 to 10 mm or 8 mm round cables and are available in two different versions. The round cables are screwed or simply clicked in the terminal, depending on the type. The aluminium or stainless steel material guarantees a corrosion-free connection to any Kalzip® roof.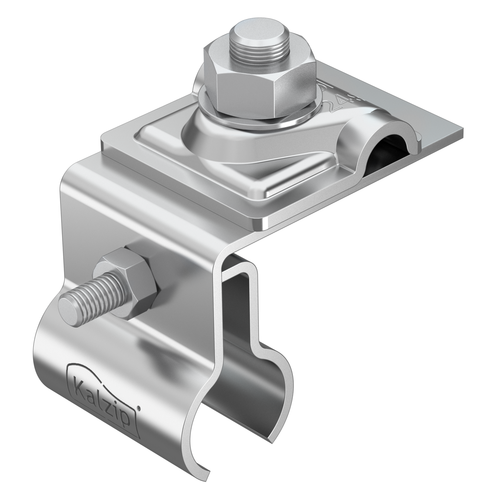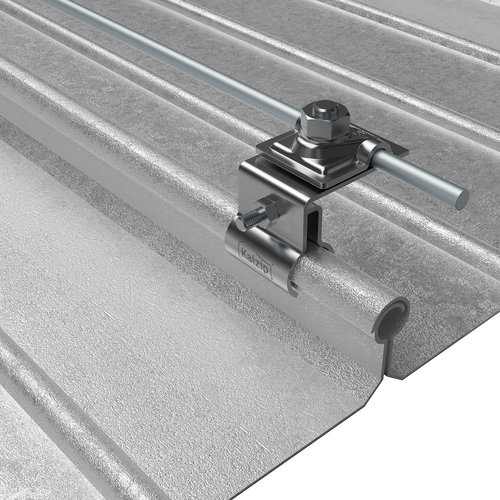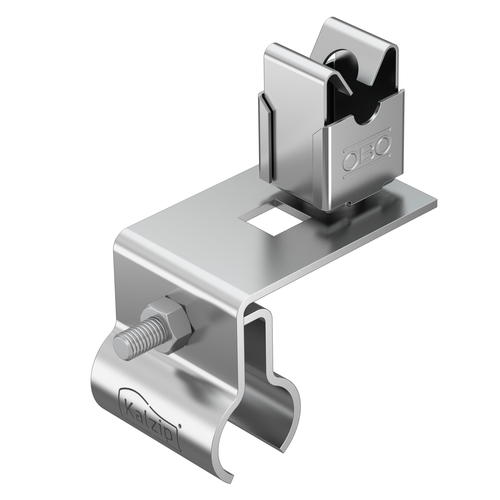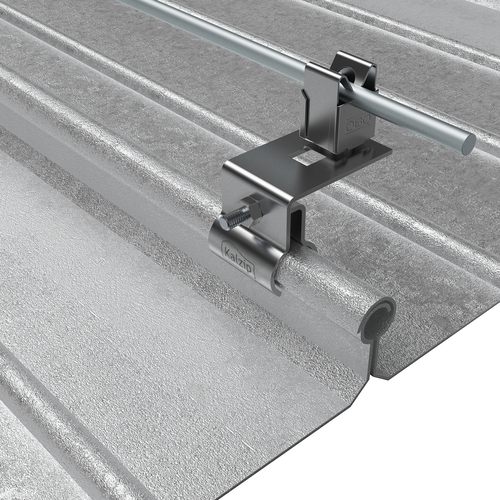 The perfectly-fitting design of the lightning protection terminal for standing seam profiles from Kalzip® ensures that the profiles are not damaged by unsuitable geometries or excessive tightening torques. This means that the profiles remain securely water-tight. Kalzip® tested the functionality and reliability of the lightning protection terminals together with OBO. This means that it is essential to use the lightning protection terminal from OBO/Kalzip®, in order to be able make warranty claims to Kalzip®.
With OBO Bettermann and Kalzip®, both companies have contributed their experience to the product. The joint product can be recognised through the two logos on the lightning protection terminal. The successful co-operation of the manufacturers, each of which is the market leader in their sectors, has existed for more than ten years.

Kalzip® is one of the world leaders in the production of metallic roofs and facades and can implement many different shapes in these areas. OBO Bettermann is the specialist for lightning protection systems and has already tested the Kalzip® roofs with regard to the screening action and lightning arresting capacity. With the lightning protection terminal specially for Kalzip® profiles, a further milestone has been reached in the constructive co-operation.
Additional information
Planning aids and basic knowledge Transient and lightning protection systems
Download, pdf, 8 MB