Lockable cable tray accessories

Sharing the joy. The The RKS-Magic® tray range is fully compatible with the new lockable fittings. Especially for the RKSM, all the fittings and the straight connector set are also available with a side height of 35 mm.
Fixed fittings
The connection sides of the Magic cable trays and many fittings have spring elements and connection sleeves. These can be interconnected and engaged. This creates a screwless, load-bearing straight connection, which is electrically conductive, allowing connection of the duct section to the building's equipotential bonding system.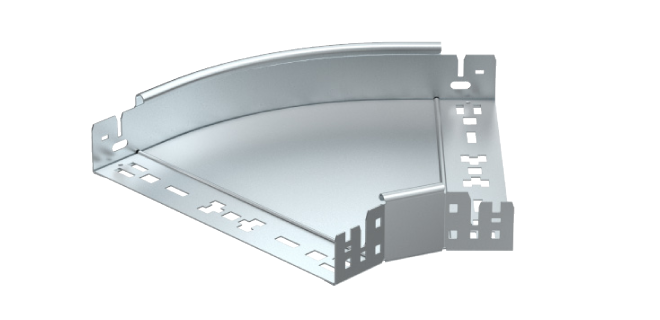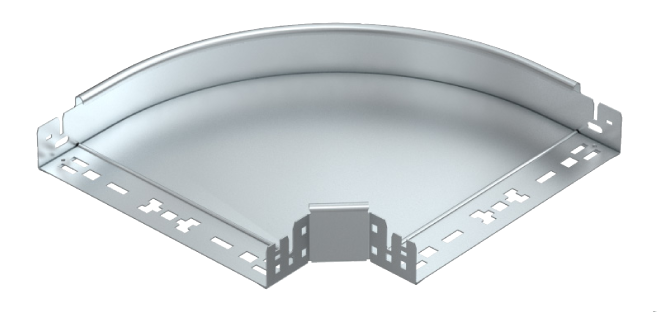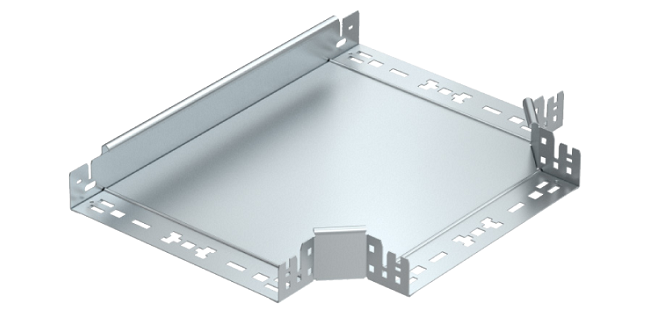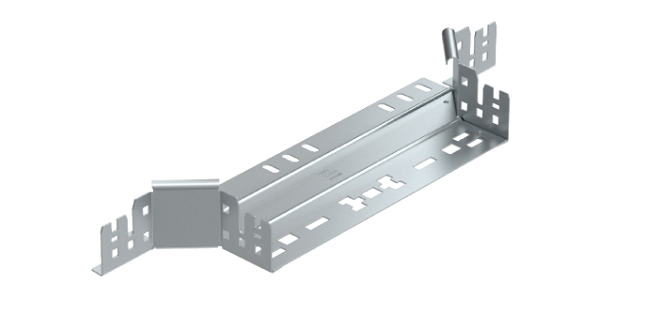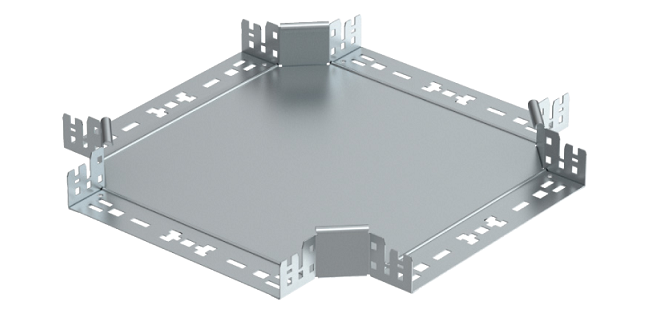 Variable fittings
The variable bend can be used to install direction changes in the section route. The bend can be infinitely adjusted and fixed in the range 0°‒90°.
Connector
Fittings have connection sleeves on the connection sides. To interconnect them, use the fitting connector, which is equipped with spring elements on both sides.