Lockable cover for mesh cable trays
The requirements for mesh cable tray systems differ greatly these days due to the wide range of applications: Besides simple mounting, a high load capacity, dirt-repelling qualities, good ventilation behaviour and high-quality surface refinement are particularly in demand.
Simply covered
From now on, there is a matching cover for the OBO mesh cable tray systems, which is extremely easy and comfortable to mount, on account of the locking function. Tools or further accessories are not required for mounting. In addition, the cover offers perfect protection against external influences, such as dirt and moisture, among other things on account of its special construction, which supports the drainage of liquids.
Three surface versions
The cover is available in three different surface versions. The cover and corresponding mesh cable trays are hot-dip galvanised and can be used in the industrial sector and in machine and system construction. In the stainless steel version, it is particularly suitable for the food or chemicals industry or, with electrogalvanisation, available for interior areas without special requirements.
The lockable cover is produced in widths between 50 and 600 mm. The special construction of the cover from a width of 400 mm with cross-beading guarantees stability, even in large versions. In addition, the special form of the cross-beading prevents water formation on the surface.
Simple mounting and dismantling allow rapid and uncomplicated routing of further cables or general adjustment of cables.
Overall, the cover rounds off the broad product portfolio of the mesh cable tray systems in an optimum manner and also leaves an excellent visual impression.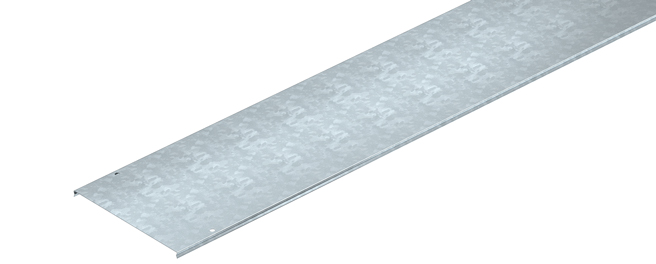 Mesh cable tray systems product video
Additional Information