Aquasit cold casting compound – now also in a mixing bag
The new Aquasit mixing bags in three sizes, suitable for the OBO junction boxes
Aquasit cold casting compound is the solution for electrical installations in particularly damp environments. Whether for connections in the garden, by waterways, in laundries or in a pump well – Aquasit ensures a safe electrical installation anywhere. Aquasit can be used to protect those electrical installations, which could be damaged by extreme or continuous moisture.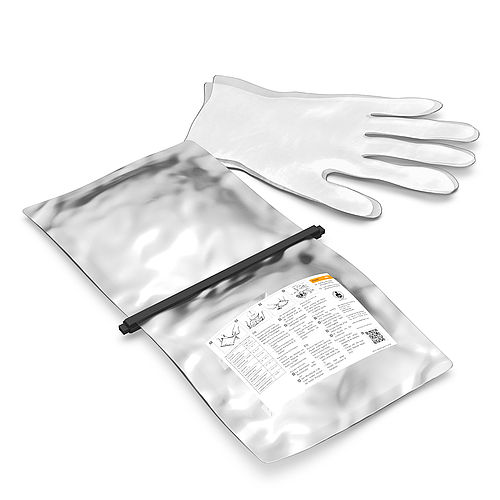 The tried-and-trusted Aquasit cartridge has now been supplemented by the new mixing bags. These are available in three sizes and are ideal for when using the compound in larger junction boxes. The different sizes ‒ 400 ml, 800 ml and 1,600 ml ‒ mean that there is always the right volume of Aquasit available for all the OBO junction boxes.
Application is so easy: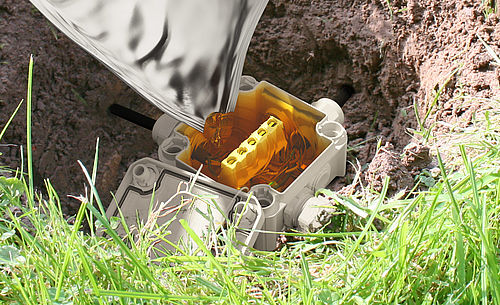 Mix the components directly in the bag and then cast them quickly and simply. The transparent, amber-coloured cold casting compound, based on carbon resins, then sets to a soft elastic. Aquasit is "self-healing" and can also be removed easily. This means that retroinstallation and regular testing of the installation are simply child's play.
Overview of product description: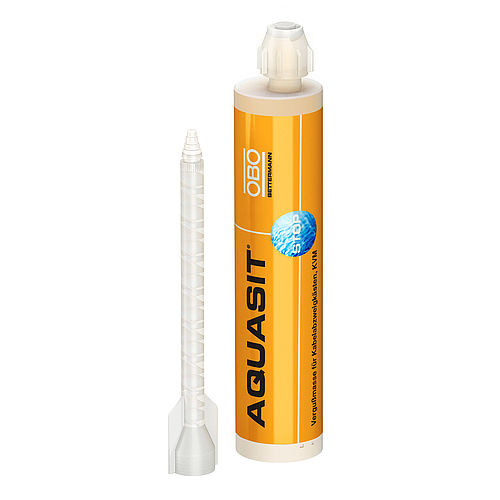 Protection rating: IP68 at 1.8 bar/1,000 h
Rated voltage: 400 V
Breakdown voltage: > 20 kV/mm to VDE 0291 Part 2.
Operational temperature: ‒40 to +90 °C
Processing temperature: 0 to +40 °C
Halogen-free, silicone-free, isocyanate-free
Environmentally friendly and without a labelling requirement
Additional information