CTC cable tie clip
Cable tie clip: Simple and quick mounting of all kinds of cables, cable bundles and pipe dimensions.
With the new cable tie clip from OBO Bettermann, you can profit from faster and more reliable fastening of cables and pipes. The internally toothed cable tie ensures a secure hold and can be adapted to up to 4 pipe sizes. The CTC cable tie clip is made of halogen-free polyamide and can thus be used easily in interiors.
Pipe clip with internally toothed cable tie: All the advantages at a glance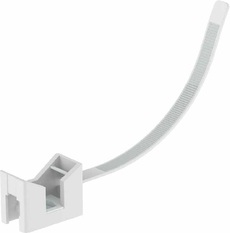 Universally applicable for cables and pipes;
Fastening using knock-in anchors Ø 5 mm/Ø 6 mm;
Max. bundle up to 63 mm;
Halogen-free;
UL-certified.
Mounting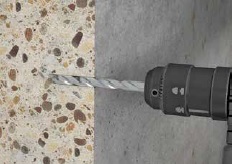 Additional information