Modul 45connect® connectable installation technology
As continuously connectable installation technology up to the socket, Modul 45connect offers the highest level of flexibility, security and cost efficiency. The system offers all the required installation components: from energy distribution through to device connection in the duct.
All the advantages at a glance:
No need for wiring work with a conventional connection at the socket, simply engage the cable at the socket – and you're done!
 
Economic, quick, safe and error-free
 
Socket units for the floor and wall can be prepared and connected using plug & play
 
Perfect system integration in floor boxes and breastwork ducts through small construction size of the connection adapters
Connectable connection technology in the system base
Energy distributors are used for supply in cavity and raised floors with removable floor plates.
They are mounted at central points under the floor surfaces or screed plates and supply the installed floor boxes in a star shape.
In raised floors, floor boxes are connected using the connect UTC universal supports, which are equipped with connectable connection adapters. The cables are connected directly to the underfloor distributors via connection cables.
The connect UTC universal supports can be ordered as a ready-for-connection unit or freely terminated according to customer requirements.
Combinations of up to two circuits are possible for each connection unit ‒ also with surge protection.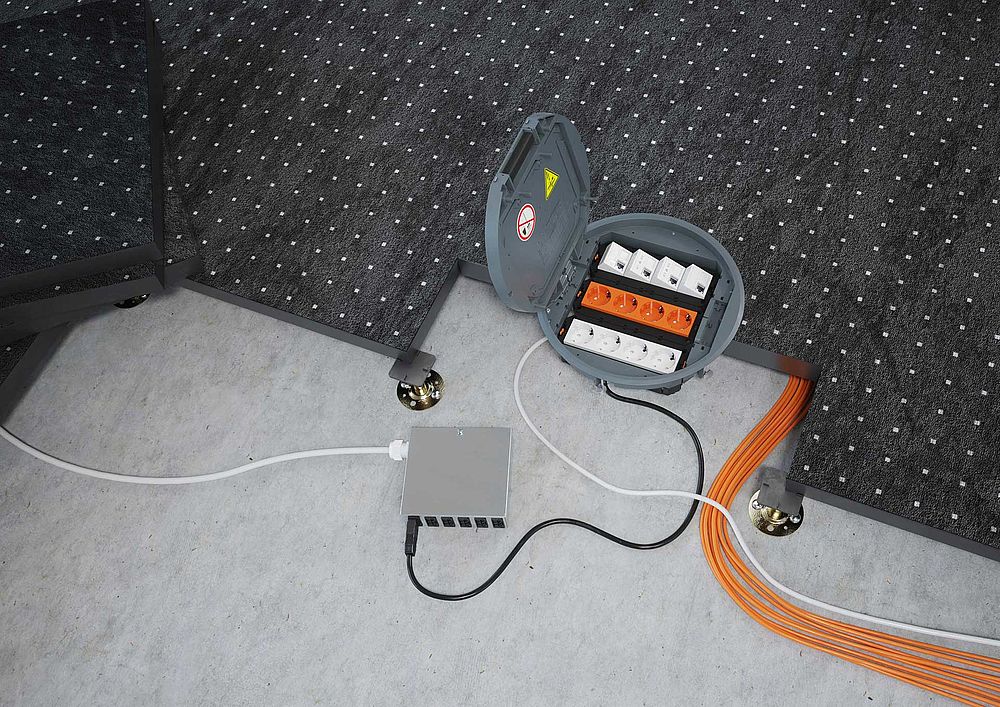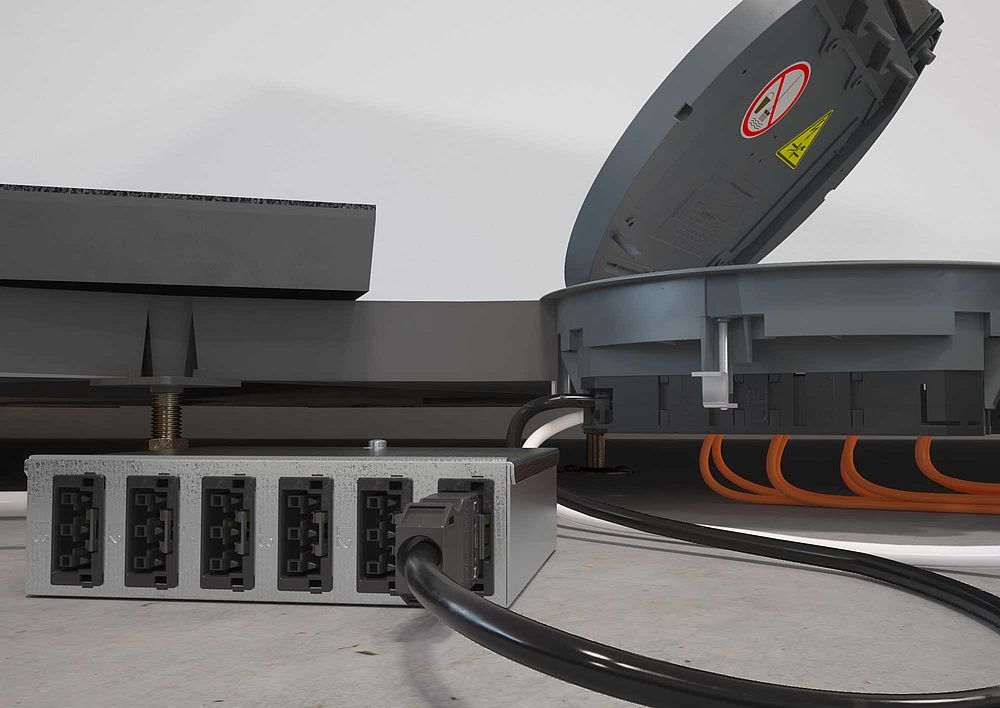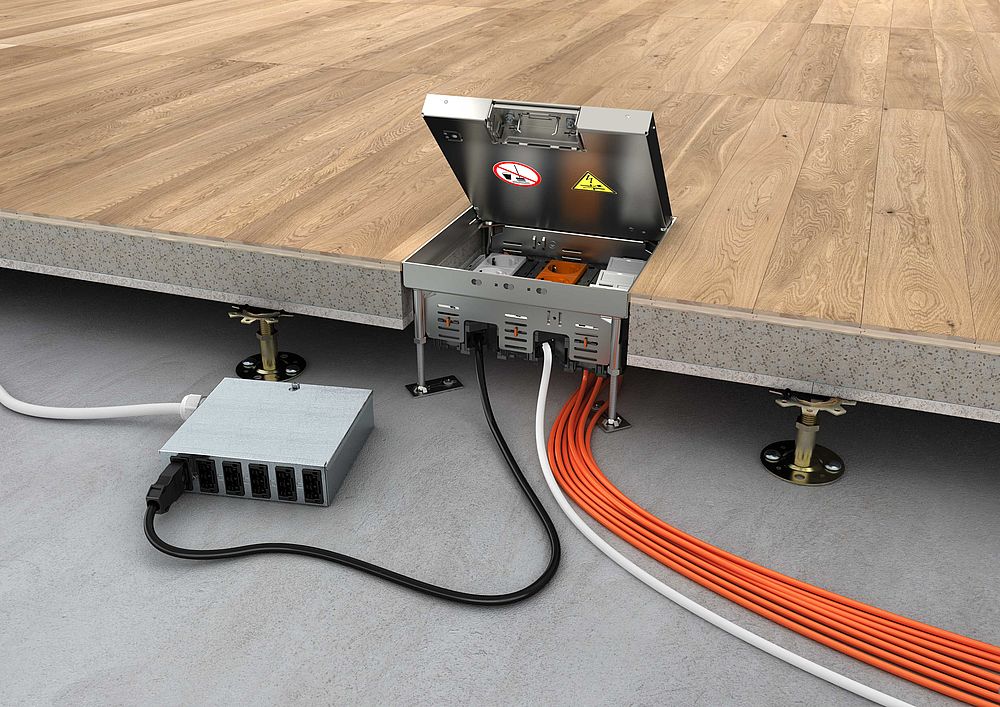 Connectable connection technology in breastwork ducts
The Modul 45connect system is compatible with both the Rapid 45-2- breastwork duct and the Rapid 80 system from OBO. The front-locking devices are simply clicked into the 45 mm system opening or into the accessory mounting boxes.
There is no need to strip cables, connect cables or mount the strain reliefs. Connect 80 sockets are offered as a unit with an installation frame to allow continuously connectable installation technology for the Rapid 80 system.
The Modul 45connect system can be used to arrange sockets with the connection adapter with ease. Thus, it is possible to create multi-socket combinations without the need for additional wiring.
Combinations with a maximum of two connection adapters are tested and VDE-approved. This means 4x to 9x socket combinations can be created easily.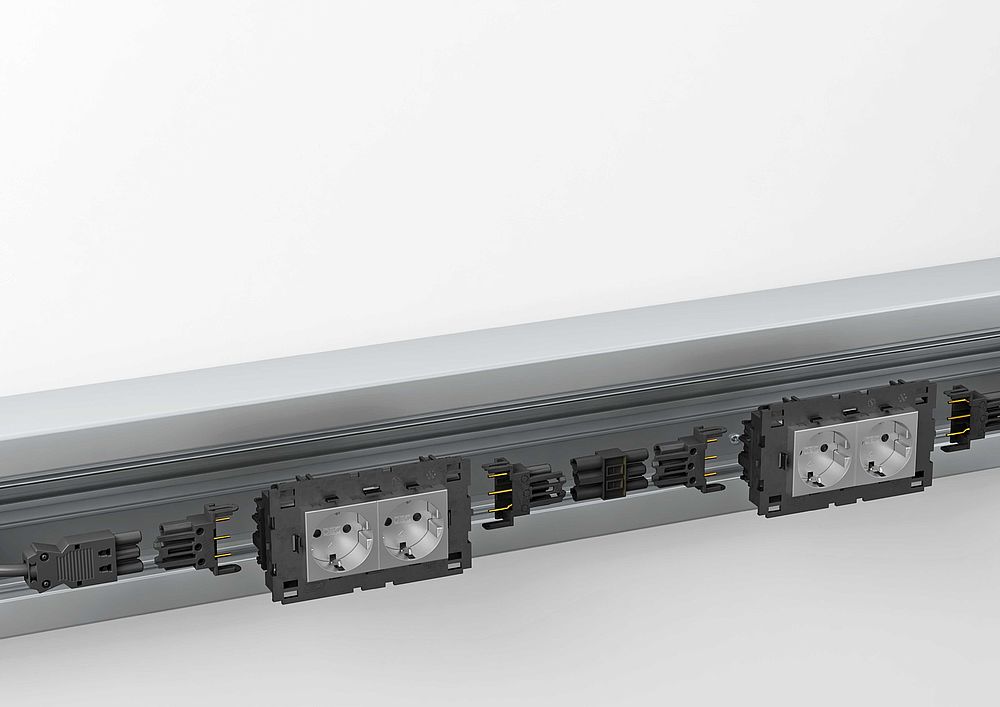 Connectable connection technology in service poles
Modul 45 connect 33° sockets are inserted in service poles with a front-side connection. These 33° Connect sockets can be arranged without gaps using connection adapters.
Connection adapters with integrated strain relief are available specially for use in service poles. Service poles with 45 and 80 mm installation openings are offered.

Energy can be distributed via Consolidation Points. They are positioned centrally in the false ceiling and allow the supply of multiple service poles from the ceiling.