Halogen-free cable routing systems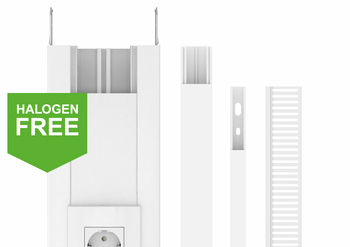 OBO halogen-free cable routing systems protect people, the environment and property. All the products are made from high-quality PC/ABS (polycarbonate/acrylonitrile butadiene styrene). This material is one of the self-extinguishing plastics.
For safe cable routing, OBO can offer halogen-free WDKH wall and ceiling trunking, as well as halogen-free VKH wiring trunking for switching cabinet construction. A new product in the range is the Rapid 80 GKH device installation trunking system, which is completely equipped with all the halogen-free fittings. OBO makes the three cable routing systems available in all the standard dimensions. They are easy to mount and are stable, are produced to a high level of quality and are dimensionally stable.
Dangerous smoke gases from plastics
Plastics have good insulating properties and can be processed easily. However, during a fire, they can create aggressive gases. A danger to people and property.
Heavy smoke creation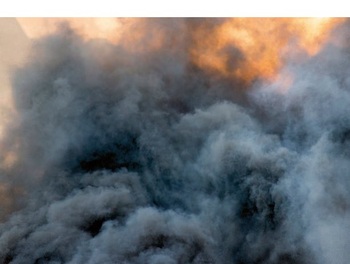 Flame-protection agents, based on halogen compounds such as fluorine, iodine, chlorine and bromine, are used to keep the flammability of PVC low. If there is a fire, this safety aspect becomes a dangerous disadvantage: Toxic smoke gases, such as carbon dioxide and carbon monoxide, are created. These usually endanger people far faster than flames and heat. For example, in the fire catastrophe at Düsseldorf Airport in 1996 or in the Tauern Tunnel in 1999, considerable quantities of burned plastics contributed to the formation of smoke and hazardous substances. A highly toxic mixture, which can be lethal after just a few breaths.
Corrosive fire gases
PVC releases corrosive hydrogen chloride gas, which, in conjunction with water, forms hydrochloric acid. Hydrochloric acid has a highly caustic effect on the respiratory channels. As an electrically conductive substance, it can cause short circuits and destroy devices. Further corrosive combustion gas products are cyanide and ammonia. In addition, extremely toxic dioxins can damage the building to such an extent that the reconstruction of parts of the building becomes very expensive or even impossible.
Therefore, from a fire protection perspective, halogen-free installation materials are a safe alternative. The Association of Property Insurers also prescribes halogen-free materials for building areas in which many people meet. The term "halogen-free" excludes any organic chlorine or bromine compounds.
This is what it's all about: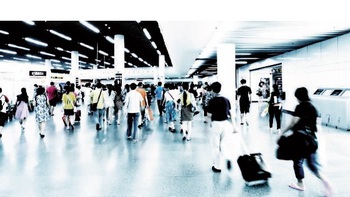 If there is a fire, halogen-free materials reduce the amount of toxic smoke gases. They do not create any corrosive substances.
In many public buildings, insurance companies require halogen-free materials to protect people and property.
Particularly in public areas, halogen-free OBO cable routing systems are a safe choice.
The safety aspects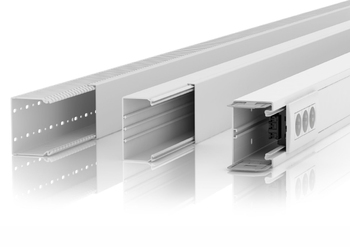 Low smoke creation
Low toxicity of the smoke gases
Scarcely any release of corrosive gases
Perfectly suited for public areas
Additional information