Underfloor systems for areas with high load requirements
Load capacity, safety and durability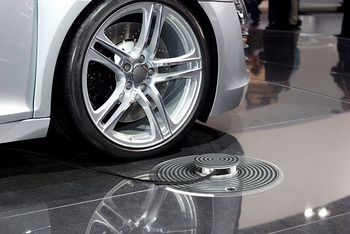 Exhibition areas in car showrooms or museums, strongly frequented areas in airports, stations or hotels – in many cases, planners and installation engineers require underfloor installation solutions, guaranteeing the greatest load capacity, moisture protection, safety and durability. To meet these requirements, we started to implement special solutions (individual solutions) in standardised products at an early time. System environments were created which, with the help of standard components, can create a truly load-bearing solution.
Varied standard systems
Our heavy-duty systems are well equipped for these hard requirements. The design and material thickness have been adapted to fulfil the high load requirements. The result is a comprehensive standard heavy-duty product range for the different floor types, load classes and applications.
Special solutions
Our technicians are available with help and advice at all times for all special cases, such as screed-flush heavy-duty systems. You create the requirements – we'll develop the solution.
Additional information