Fire protection duct in a discrete look
PYROLINE® Rapid from OBO Bettermann is now available in pure white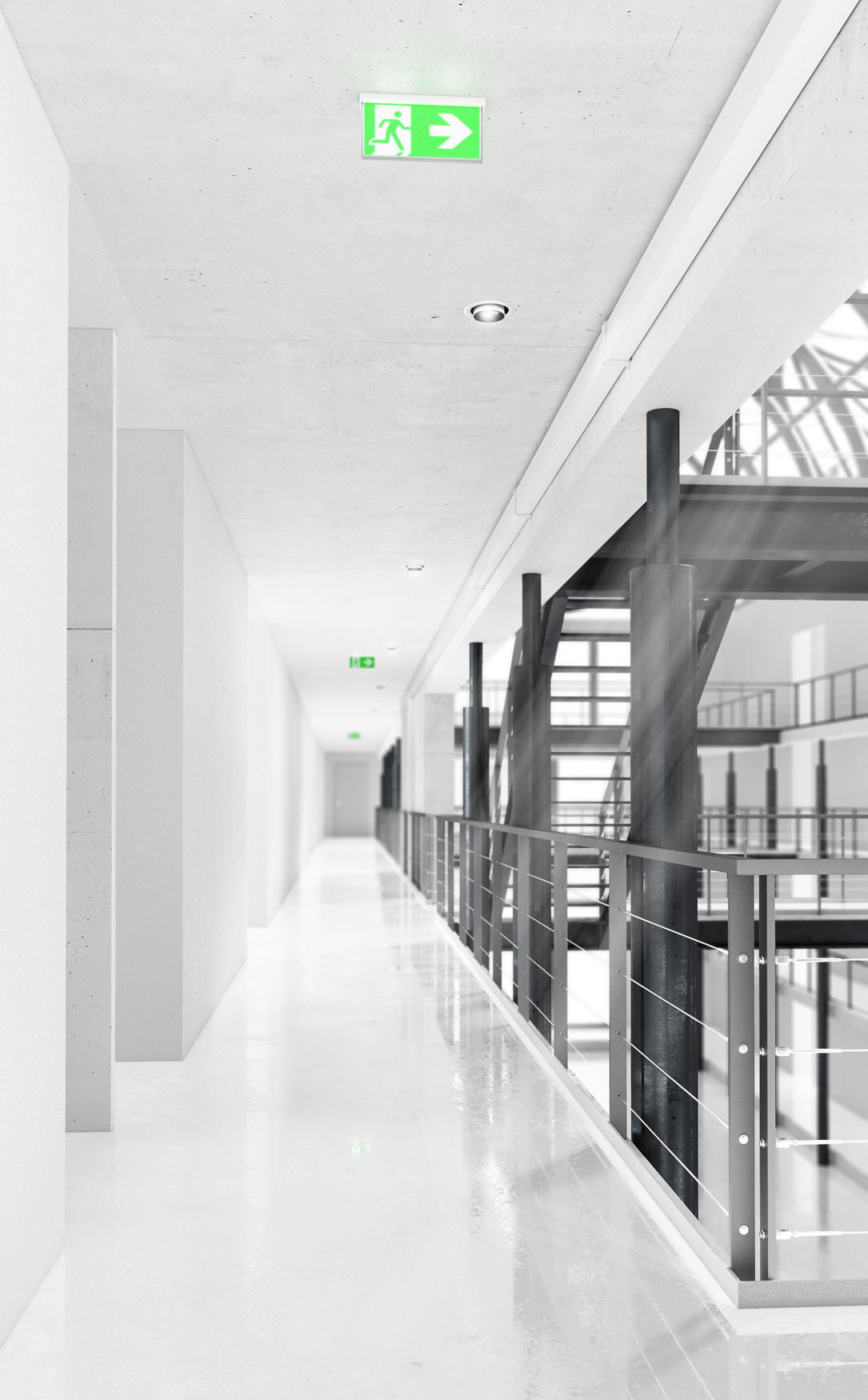 Fire protection ducts from OBO Bettermann can secure the supply of the electricity or keep escape and rescue routes free from fire and smoke for up to 120 minutes, depending on the area of use. When installed on walls or ceilings, they can catch the eye easily and change the overall impression of the room or building. Therefore, PYROLINE® Rapid fire protection duct by OBO is now available in a pure white finish. Thanks to its small outer dimensions and the neutral colour, the duct fits elegantly into the overall design of not only company premises or hospitals, but also schools or museums and public buildings used for administration.
PYROLINE® Rapid has been tested as a duct for escape routes with the fire protection classes I30 to I120 according to DIN 4102 Part 11, and is approved for the containment of fire. The duct has an intumescent internal coating which, in the event of fire, will expand and actively encapsulate the fire, preventing its spread. Despite its small outer dimensions, the duct possesses a large cross‐section and can accommodate a cable load of 30 kg/m.
The PYROLINE® Rapid fire protection duct range comprises of many bespoke fittings, which support quick and easy installation.
Downloads