Device installation trunking with antibacterial surface
OBO dado trunking for the healthcare sector

A germ-free environment is essential in hospitals, doctors' surgeries and nursing homes. This is why the OBO device installation trunking Rapid 45 and Rapid 80 are also available with an antibacterial surface – both made of plastic and of sheet steel and aluminium.
Taking decades of experience in the healthcare sector into account, along with current knowledge from research, a manufacturing method was developed which reduces the amount of germs on the finished product by more than 99.9 per cent. Silver phosphate glass is added to the plastic granules of the PVC device installation trunking before extrusion. This additive means that bacteria barely have any chance of survival after the material has hardened.
In medical treatment areas and patient rooms, the supply of power and data thus become safer and more hygienic. The OBO antibacterial plastic device installation trunking can be installed as normal: Sockets, data technology elements and small switch ranges can be inserted without visible gaps. They are available in various sizes and colours.
Long-lasting protection against germs
Compared to normal wiping disinfection, the integrated protection exists 24 hours a day rather than for only a few hours. Even with additional cleaning with approved disinfection agents, the action remains intact over several years. The special production method means that the sheet steel and aluminium device installation trunking also has long-term resistance against corrosion.
Device installation trunking in steel and aluminium with antibacterial surface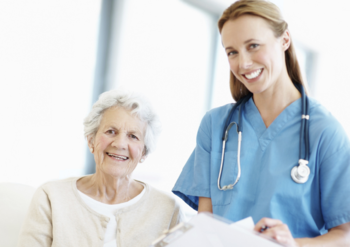 The antibacterial steel and aluminium device installation trunking is not only robust and aesthetic, but also particularly hygienic. The antibacterial coating even acts against problematic germs and fulfils the high hygiene requirements of hospitals, doctors' surgeries and old people's homes.
The proven antibacterial effect is created by a silver-based additive, which is included in the powder coating during the manufacturing process and reduces the amount of germs on the end product by up to 99 per cent. The antibacterial coating created in this way destabilises the cell membrane of bacteria, preventing their reproduction.
Additional information
OBO device installation ducts Rapid 45 and Rapid 80 with antibacterial surface are available on request. Simply get in touch with us.