OBTEC – OBTEC® COLD FORMING TECHNOLOGY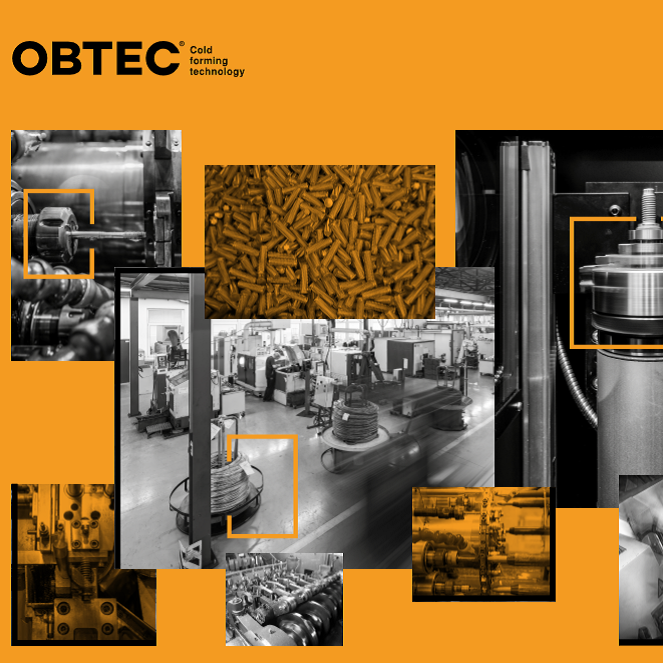 Since its beginnings in 1911, OBO has been known as a manufacturer of installation systems for the electronic equipment of buildings and systems. However, it is probably less well known that fastening elements for electrical and sanitary installation were produced only 7 years after the company's foundation.
Since then, OBO has manufactured the screws needed internally. In addition, welding studs are also products which have been marketed since the 1980s via the "SBS – Welding stud system" corporate division. At the turn of the millennium, the production of extruded parts and special screws was added.
From a quantity of 50,000 units, special requests are produced on the basis of customer drawings. The application technicians ensure that the solid cold forming is the right solution for the appropriate component. Sales Manager Stephan Wennrich explains: "This field in particular is growing enormously. In future, we will continue to place special focus on it."
In 2010, the entire SBS division was created into a separate company. This step was a gamble worth taking, because the greater flexibility meant that the company became increasingly successful and international over time. To further strengthen and expand the position on the marketplace, a company name that is internationally comprehensible is required. "If we are producing technology, then the company name must also sound technical. In particular, in English-speaking countries, we have noted that our customers have trouble with the original name. This is why we decided to find a new, meaningful name," explains Andreas Bettermann, Managing Director of the OBO Bettermann Group.
The name OBTEC is made up of "OBO" and "Technology", which is exactly what the company stands for. With 50 employees, OBTEC has a major benefit: Speed and flexibility. "We are very well situated, because, on the one hand, we are very flexible when trying to implement customer requests quickly and, on the other, we have the group of companies behind us – meaning we are like a speedboat on the market, but with a safe harbour," says Andreas Wiggerich, Managing Director at OBTEC.